Bio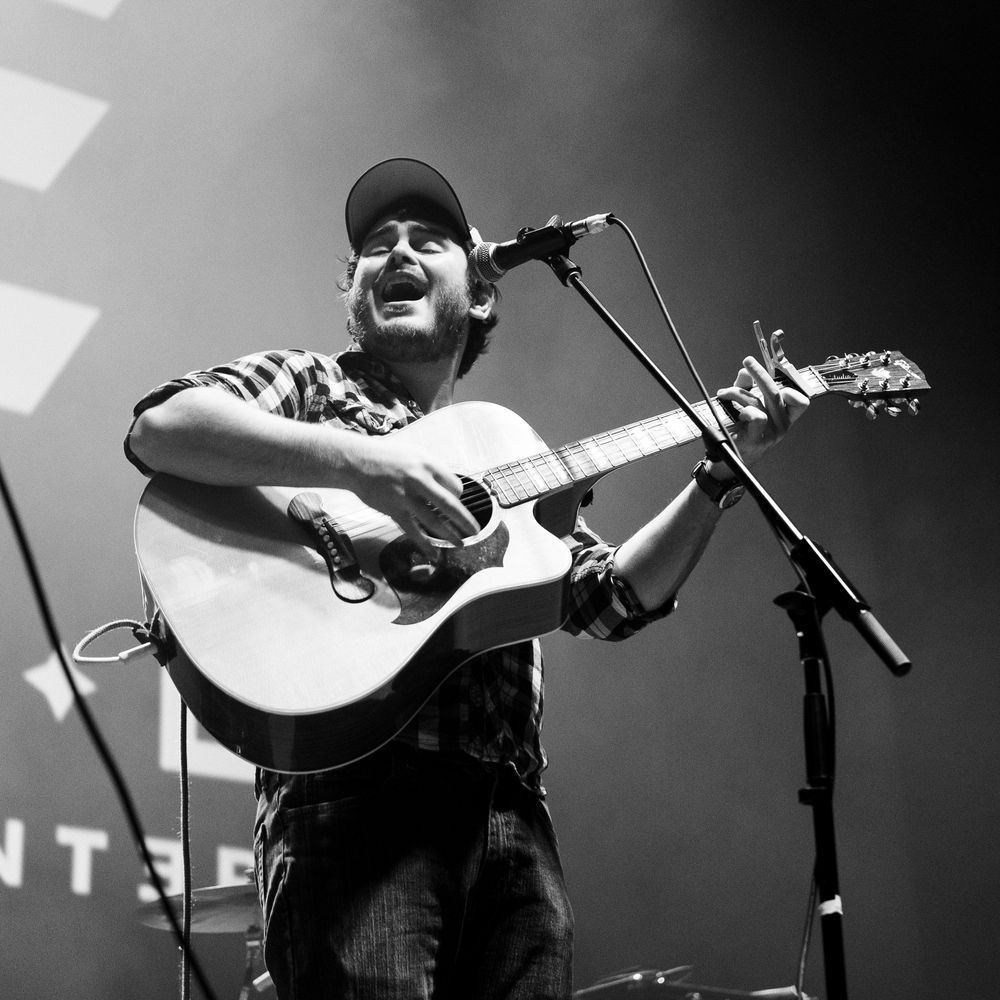 Vocally dynamic and palpably emotional, acoustic singer/songwriter Ryan Sweezey brings his infectious and meaningful pop and folk/rock to every stage he plays with an earnest sensitivity and expert execution. His passion for music shines through in his quiet but engaging stage presence.
"Ryan Sweezey may seem understated when you first see him step onto the stage...but once he starts singing you are gripped with his emotion and the way that he croons each word of his songs. Dude's voice is smooth like velvet and he plays with a passion that is confident and collected." - Brian Carroll, Red Line Roots
Born and raised in Lynnfield, Massachusetts, Ryan Sweezey spent several years cutting his teeth at open mics and the late-night bar scene around Boston before relocating to Burlington, VT. On top of ongoing recording projects, Ryan performs countless shows around the Northeast both as a solo performer and as front-man of his band Ryan Sweezey and the Midnight Walkers. The band currently features Ryan on guitar, Joshua Glass on keyboards, Chris Doncaster on bass, and Eric Belrose on drums. Tom Bianchi, talent buyer for 24HourMusic, writes "Ryan is one of the most consistent and crushing performers I've ever come across...With million-dollar pop/rock songs all day long, killer voice, and rock solid guitar skills, Ryan has the potential of a John Mayer-type career."
Brought up with a love for music from a young age, Ryan spent his formative musical years engrossed in the classic rock catalogs of The Rolling Stones, Led Zeppelin, Lynyrd Skynyrd, and Tom Petty before developing a closer affinity to the rock of the 90's and early 2000's. The latter has shone through the most clearly in his original music, as it is most often compared to artists like Matchbox Twenty, Matt Nathanson, and Gin Blossoms. After taking part in band as a sax player, chorus, and drama in high school, Ryan attended Northeastern University where he was a member of the UniSons a cappella group.
In 2019, Ryan won the Advance Music Singer/Songwriter Contest at Higher Ground from a pool of talent from around the Northeast. He is a five-time New England Music Award Nominee (Best in Vermont, Best Male Vocalist) and in 2023 was nominated for the Seven Daysies Best Pop Artist or Group in Vermont. Ryan is also a member of Jesse Agan's Shake the Band, which won the Seven Daysies Best Pop Artist or Group award in 2022.
Ryan has released five studio albums of original music - 2012's No Hollywood Star and 2013's Fall with Brian Maes at Briola Studios in Lynn, MA - 2017's Starting Over with George Woods at The Record Co in Boston, MA - 2020's acoustic Meadowlark Sessions with Dan Kruglak at Meadowlark Studios in Williston, VT - 2022's Out Searching with Christopher Hawthorn at Studio 150 in Burlington, VT. His original music has been featured on local radio stations like The Point FM in Vermont.
Building off the momentum of 2022's Out Searching album, Ryan is in the process of digitally releasing several acoustic covers across 2023 and 2024 to bridge the gap as he begins work on his sixth album.
Give a listen to Ryan's music at the link below and join the mailing list to stay up-to-date on the latest news and announcements.